Upcoming Events:
Christmas Banquet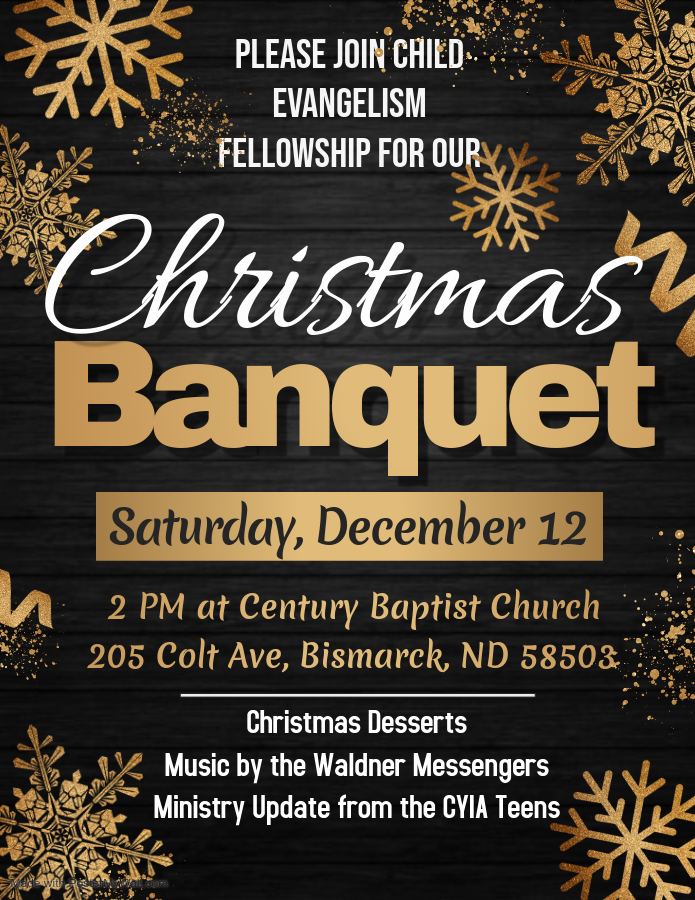 Join us on December 12th at 2 pm for Christmas desserts and an update on the ministry!
The evening will feature live music by the Waldner Messengers from South Dakota and testimonies from our Christian Youth in Action teens!
You will not want to miss this fun event being held at Century Baptist Church in Bismarck.