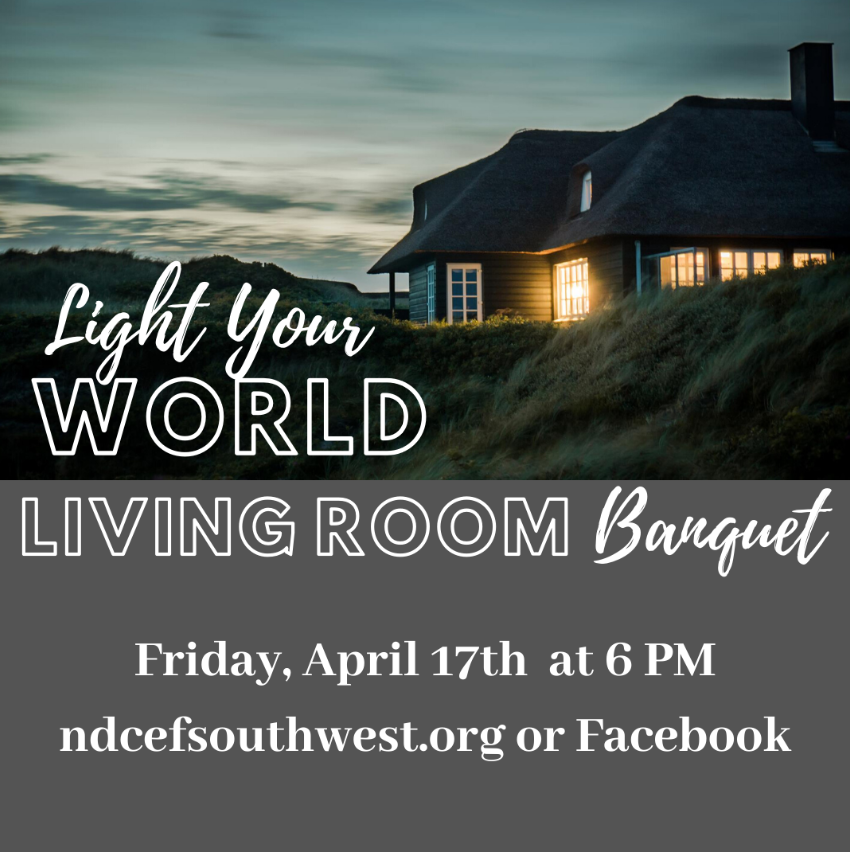 Thank You!
A huge thank you to everyone who attended our Living Room Banquet in April! We had a great time and we hope you did, too!
If you missed the banquet, or want to re-watch your favorite parts, you can find whole video over on our
Living Room Banquet page.
Why Child Evangelism?
Because 85% of people who decide to follow Jesus do so before the age of 14.
Because 1 out of 4 people on planet earth are under the age of 14.
Every day 63,000 children hear the gospel from a trained CEF volunteer or staff.
Why evangelize?
The Apostle Paul said it best, "For I delivered to you of first importance what I also received: that Christ died for our sins according to the scriptures, that he was buried, and that he was raised again on the third day according to the scriptures. (I Corinthians 15:3-4)."
Upcoming events:
Christian Youth in Action training is June 2-11.  Ages 13-18 (must be 13 by June 1). Call Ambria for more info. To learn more and apply click here.
Camp Good News – August 9-14 at Camp Bentley near Drake, ND. Ages 8-13. Click here to register.