July 30-Aug 3, 2019
Camp Good News® is a great place for kids (ages 8 to 12) to get to know Christ, have fun, make new friends, and grow in their faith. Our camp environment invites campers to enjoy the beautiful North Dakotan outdoors through activities like canoeing and swimming, as well as a ropes course and a mud pit. It's also a place where a relationship with Christ can develop and bloom in a safe place: Bible classes, chapel sessions, and good conversations with others.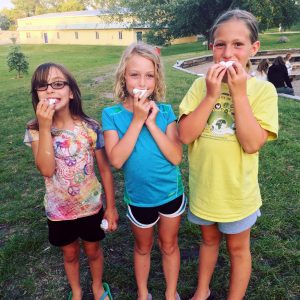 Where is Camp Good News?
Camp Good News is held at Crystal Springs Baptist Camp near Medina, ND.
Crystal Springs Bible Camp
4848 36th St. SE
Medina, ND
When is camp?
Camp runs Tuesday, July 30 through Saturday, August 3, 2019.
We begin with registration which is from 1-3:00 p.m. on Tuesday.
On Saturday, our closing rally begins at 10:30 AM. Family and friends are invited to come to the rally and get a glimpse of what happened at Camp Good News this year. Parents can take their children home after the closing rally.
How much does camp cost?
The cost for Camp Good News is $225.
Some sponsorships are available for those needing them. Please call in advance if a sponsorship is needed.
What kinds of things do we do at camp?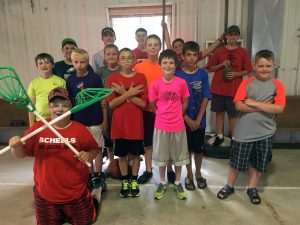 During the day, we have recreation time, when kids get to swim, play games, go boating, roller skate, and have fun doing lots of activities. We also have class times, where kids get to learn about the Bible and memorize meaningful verses.
What should my child bring to Camp Good News?
Here's our suggested packing list:
Bible
Clothing suitable for changes in weather (please include a sweatshirt/jacket for evenings)
Old clothes for the mud pit
Tennis shoes for the ropes course
Swimsuit (Modest, please: trunk-style for boys, one-piece for girls)
Towel
Toiletries (toothbrush, shampoo, soap, etc.)
Sleeping bag & pillow
Extra blanket (if desired)
Sunscreen
Bug repellent
Water bottle
Missionary offering (optional; all offering money goes to support specific missions projects which will be discussed during the camp week)
Snack shack spending money ($20 limit). Any unused snack shack money will be donated to missions.
Electronics are not allowed (iPods, DVD players, cell phones, etc.). Please leave all valuables at home. Anything of value sent to camp will be stored in a safe location during the week.
Please label all clothing so we can ensure everything makes it to the right home at the end of the week!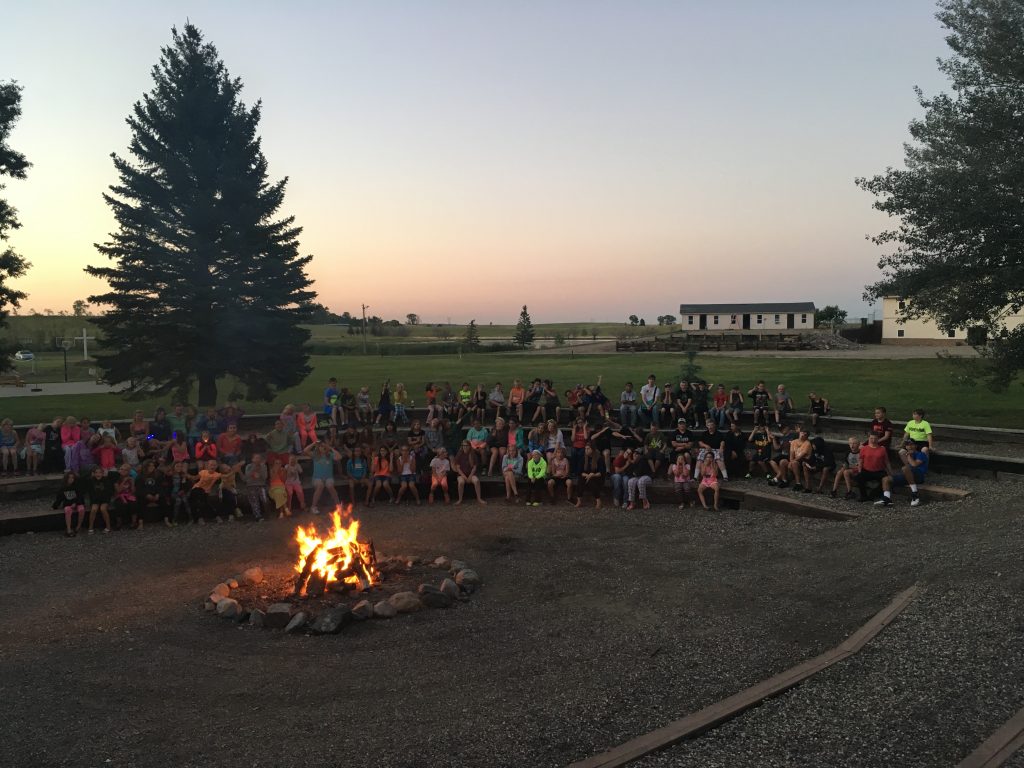 If you have any questions about registration, please contact Lisa, Camp Director:
701-527-8350 or mcleetaylor@gmail.com
or Ambria at 701-500-2829
We can't wait to see you there!
Looking to volunteer at camp?
If you are interested in serving with our Camp Good News program you may apply right here by clicking on the button below.

Protecting the safety and well-being of the children in our ministries is a top priority. If you are interested in serving with this exciting ministry, we ask that you comply with our Child Protection Policy by filling out the necessary worker screening forms.
*This form is a background check for first-time volunteers in any area of CEF ministry.
What do kids say about Camp Good News?
"It was the best week of my life."
"I trusted Jesus as my Savior."
"The best part of camp was learning new Bible verses."
"I liked riding the canoes and swimming."
"I liked devotions."
"I love singing and going to chapel."
"Thanks for everything."
"I have all these Bible songs stuck in my head."
What do workers say about Camp Good News?
"I loved to watch the kids become Christians and grow in their walk with the Lord. It was very encouraging."
"This week at camp I have felt like I want to go home and win others to Christ."
"Thanks for the memories and the opportunity to be a part of camp."